Summer Instruction
THE summer training choice for Washington's top players!

The effectiveness of ColdRush training has become so well known that many people believe that simply showing up makes players better.  Nothing could be further from the truth! What is true is that we provide expert instruction, unique training equipment, proven techniques, and a motivating environment…but the most important ingredient, the truly hard work, is 100% up to our students.
Becoming "ColdRush good" takes tremendous effort!
Do NOT sign up unless you are ready to WORK!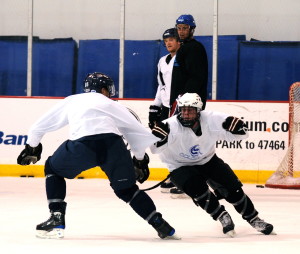 The signature program that started it all, launching Wendy Marco's name into the ranks of the top skating coaches in the sport of ice hockey.  Morning level specific training sessions are offered at both the Ashburn Ice House and Kettler Capitals IcePlex.
The program has evolved and now offers these classes:

SKATING-Our signature class… correct technique taught and expected, even while skaters participate in full speed, kinetically complicated, effective skating drills.
SKILLS– Focus on shooting, passing, battling, positions… and all things hockey.
S&S– Skating and skills combined in one session, or on alternating weeks.  Complete instruction for our house, select, and developing players.
TOTAL IMMERSION (new!)– Single skill, in-depth immersion drop-in electives for travel players that want to learn more about the skills that matter most to them.
Skaters may mix and match their classes to personalize their ColdRush summer program experience!  Skate all summer. Skate just enough to keep the rust off. Skate once a week. Skate three times a week. Take skating. Take skills. Take both. Drop in for some immersion classes and do some in-depth work on the skills that matter most to you.
It's YOUR summer training, YOU do YOU!
The wildly popular and, as far as we know, ONLY customizable camp for travel hockey players offered anywhere on earth!
Each Day has a different hockey training focus.  
You can choose to sign up for 1, 3, or all 5 days!
Monday:  EXPLODE
Tuesday:  REVERSE
Wednesday: REACT
Thursday:  ATTACK
Friday:  DEFEND
July 24-28, 2017

REGISTRATION IS NOW OPEN!
 Please note, this program historically sells out extremely quickly!  
MIGHTY-MITES 
Just like Custom Elite, only pint-sized for hockey's newest competitive players. July 24-28th, 5-6:15pm.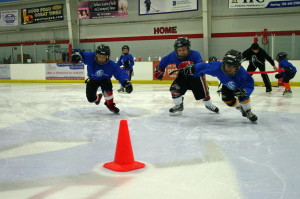 Keep an eye out for
Mighty-Mites Registration,
coming very soon!
Take Charge. Take Risks. Take Over. ~ColdRush