Spring Training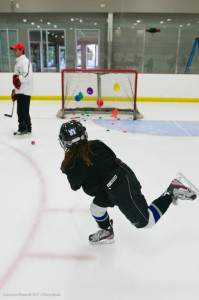 Our EXTREMELY popular, high intensity station training program for serious hockey players.  
(Warning: sell out risk, very high!)

Program Details:
Ten weeks of weekly one-hour training sessions.
Five fast paced skating and skills stations in 60 minutes, plus Wendy Marco's signature full ice metronome speed training. The final week is an encore finale of the skaters' favorite drills based on student vote! Players are divided into small training groups & train only with players their level.
Location:
Ashburn Ice House, Ashburn, VA
Times:
Wednesday evenings, 4:30-5:30pm
Thursday mornings, 6-7am
*Students choose one, classes are not interchangeable
Dates:
March 22nd-June 1st, 2017
*No classes during Spring Break- 4/12&13 
2017 Spring Training is Underway!

To be the best you have to do things others aren't willing to do.